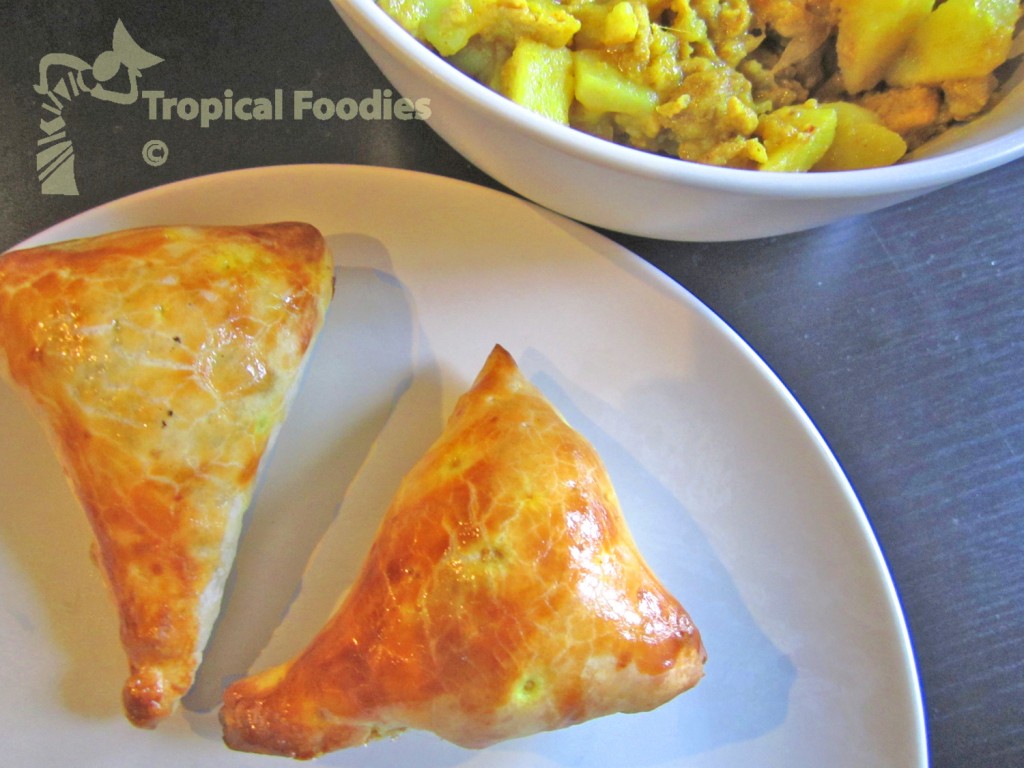 Name: 
Curry Puffs
Eaten in: 
Thailand, Malaysia, Singapore
Foodie: 
Elodie
I first had curry puffs in New York City and I immediately fell in love with them. They were such a tasty appetizer that I decided to go on a quest for a recipe. Well it turns out curry puffs are very popular in Thailand and Malaysia and there are many many different
versions of it. You could choose to make the dough from scratch, or opt for purchasing an already made puff pastry. I chose the latter :). You could also make them vegetarian, and adjust the filling to your liking as much as you'd like. I went with chicken puffs because those are the ones that I had in New York. The ones I made did not exactly taste like the ones I had, (I wonder if that restaurant would give me their recipe if I asked nicely), but they were very tasty nonetheless!
Curry puffs

Print recipe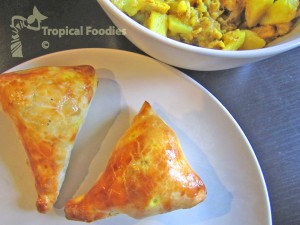 | | |
| --- | --- |
| Serves | 6-8 |
| Prep time | 40 minutes |
| Cook time | 25 minutes |
| Total time | 1 hours, 5 minutes |
| Meal type | Appetizer, Snack |
Ingredients
½of a big onion
2 teaspoons of curry powder
½ teaspoon of turmeric
½ teaspoon of chili powder
½ teaspoon of cumin
½ cup of coconut milk
1 teaspoon of sugar
3 russet potatoes
½lb of chicken breast
salt, to taste
Directions
Filling
1.
Cut the chicken and the potatoes in small cubes

2.
Heat some oil in a pan, and saute the onions and garlic, until fragrant

3.
Add the curry powder and cook for a few minutes


4.
Toss in the chicken and potatoes, and turn for a few minutes until they are coated with the curry

5.
Add the sugar, and some salt to taste

6.
Add the coconut milk and simmer until the chicken and potatoes are cooked through
7.
When everything is cooked, lower the heat, and allow most of the liquid to evaporate


Assembly
8.
Cut the puff pastry into squares
9.
Add 1-2 tsp of filling in the center and fold the pastry over

10.
Seal the edges by twisting around or using a fork


11.
Brush each puff with some egg wash ( egg + a little bit of water)

12.
Bake the puffs at 400 F for 15-20 min or until brown

You might also like: